Important: We can only receive 100 free submissions during the submission window so don't wait to the last minute to send us your work! After we reach 100, there will be a $5 fee to submit. Read guidelines below before submitting...
​See a copy of our Summer 2020 issue
here
!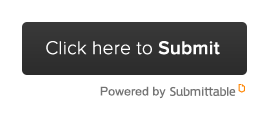 ​We're using Submittable to receive your poetry, creative nonfiction and photography, and our subscription there only allows for
100 free submissions
. After 100 entries, submitters will be asked to pay a fee of $5.00. Submissions via email will not be accepted. Our Submittable link will go live and submissions can be made the
first two-weeks
of that month only.
Be sure you read the guidellnes below
. We do not read submissions if it doesn't follow the guidelines. Also, we do not publish work from someone more than twice in one year. Sign up for our
mailing list
to receive notifications.
Want to see one of our issues for free? Click
here
.
Thanks!
---
---
Poetry & Creative Nonfiction (memoir, essays, blog post) Guidelines

Due to the high level of submissions, we are moving to publishing a writer's poetry and/or CNF piece no more than twice a year. So, if we've published you twice in one year, please wait until the next year for consideration.
We ask for no more than one poetry submission of 1-3 poems (one poem per page and no more than 5 pages) or one creative nonfiction submission of up to 2,500 words and in English only. Due to time constraints, we will not read your submission if it's over the limit.
We accept simultaneous submission. We respond within two months. Please keep this in mind as you consider simultaneous submissions.
Poems and creative nonfiction should be 12pt text; set in Courier, Arial, Times New Roman (double space creative nonfiction).
We consider new and previously published work on the theme of healing (emotional, physical, spiritual, community, etc.).
Please tell us, if your piece was previously published and you own the rights, where and when it first appeared so we can note that.
We allow and encourage simultaneous submissions.
Please use our online submission portal to withdraw submissions. We really appreciate if you do this as soon as you know a submission is no longer available for publication.

We believe a writer should have full control of their work, so all copyright and publication rights remain with the writer at all times. However, we appreciate exclusive publication rights for three months after the issue has been published to ensure maximum impact. And that if your piece appears in Snapdragon Journal before any others that you acknowledge that in any subsequent publications.​

Photography

We're looking to profile one photographer in each issue. Send us your work and, if selected, it will appear throughout an issue. And there will be a page dedicating to sharing with our readers who you are. Send 15-20 images -- NO WORDS/POETRY with the photos -- cropped at 4 x 6, 4 x 4 or 5 x 4, all at 200 dpi resolution through our

Submittable site

.

And what makes the best submissions?

Your photographs do not have to fit the theme but we would like some to.
Photos that are unique in lighting or angles.
Show us what we may not otherwise see.
Bring us into the moment of the subject.
Photos of people aren't the best unless there is variety or extremely artistic and mood shifting. So be very selective about photos you send us of people.
We have a diverse audience and would want photos of people to exhibit that as well.
We're looking for photographs that tell a story.

Visit

previous issues

to see what we mean.

---

2020 Themes

The submission dates & themes for each issue is below.

Spring,

"vibrant | vision,"

Jan. 1-15

(to be published in March)

Summer, "dread | desire,"

April 1-15

(to be published in June)

Fall, "empty | enough,"

July 1-15

(to be published in Sept.)

​

​Winter, "

silence | sound

,"

Oct. 1-15

(to be published in Dec.)

---
As of now Contributors receive:

1) a free online issue in which their work appears,
2) one comp issue for a friends if they send us the email addresses
(
we won't contact them for any other reason),
3) listing on our website with a link to their website,
4) first dibs on our writing retreats, and
5) our deepest appreciation.
​
We are not able, at this time, to pay contributors. All of the money we receive from subscribers and members goes directly to our technical maintenance (website, LucidPress, Submittable, etc. -- we do not get paid). Therefore we
ask that you NOT share the link to the full journal once it's published
(you may share the cover photo, a screenshot of only your poem, and/or link the website.) Thanks for your support!
​​